BECOMING A MODEL FOR UNDERGROUND WEB WORLD
SOME BASICS YOU WILL NEED
If we think you have very high potential we shall buy them for you.
However, feel free to be buy your own, if we are not yet sold.
Show us what you can do!
This is not an exact guide but will give an idea of what is needed.
Feel free to give us your ideas.
It would be best to discuss with us what you plan to buy
before placing your orders.
For around $200.00 to $250.00 you can buy this look. See details below: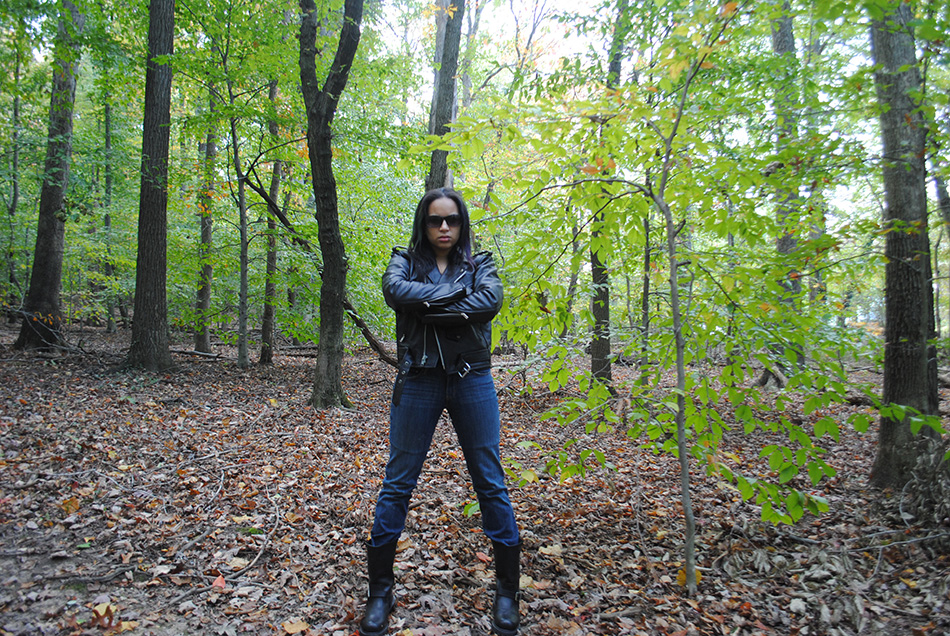 BIKE JACKETS
The UWW model above is wearing a men's 36 Jacket.
The following men's jackets are less expensive than all women's jackets.
WOMEN'S BIKER JACKET JAMIN
Basic Mens (Amazon)
BOOTS (Women can wear men's two sizes up)
(Men's 7, for example is Women's 9)
Ladies Classic Motorcycle Harness Boots
OTHER ITEMS
Black Gloves
Sun Glasses
Some kind of thick black belt.
Plain black T shirt.
Basic skinny blue denim jeans that will fit inside the boots.
Heavy weight denim is better but not essential.